2016 was a memorable year for May Recreation! Once again, we were fortunate to work with an overabundance of schools, churches, communities and neighborhood parks in East and Northeast Texas. We have a small, highly experienced team that places emphasis on integrity in providing our clients with personalized guidance and information necessary to make cost effective decisions on their projects.
May Recreation 2016 Highlights
We completed many memorable projects this year. A few highlights include:
Paris United Methodist Church (Paris, TX) - Listed on the National Register of Historic Places, we partnered with one of our preferred architects and designed a Splash Pad and Outdoor Music Playground as part of ongoing campus improvements.
Condit Elementary School (Bellaire, TX) - Multiple play structures, shade canopies and rubberized playground surfacing combined to make this a rewarding project to be associated with…located in Houston ISD, the school continues to excel as a progressive learning environment along with a fun place for children to interact.
Website Updates - We also recently updated our website to make it mobile friendly and easy for users to find information about products, services and vendors. We added a blogthat we'll update consistently with industry news, so check back regularly for new information.
Miracle in Texas - Earlier this month we attended a meeting in Austin with the other Miracle Recreation distributors in Texas. The annual meeting provides a great venue to share ideas and best practices with other playground agencies in the state. We're fortunate to have a successful, cohesive extended network of support to draw from.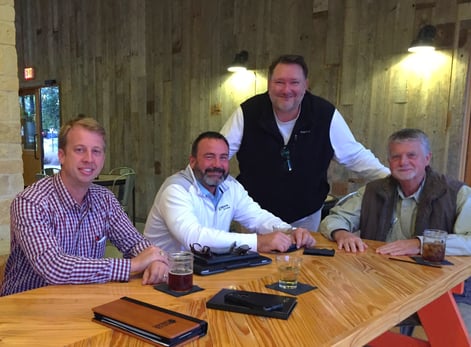 Miracle in Texas leaders sharing information
Product Highlights
A couple of the cool, innovative products we had the pleasure of installing this year:
Miracle Gravity Rail - We installed Miracle Recreation's new, innovative Gravity Rail in the Tavola Master Planned Community in New Caney, TX. Designed to give children the experience of riding a "zipline" through the forest without leaving the safety of their playground, the Gravity Rail is a huge attraction and source of community pride.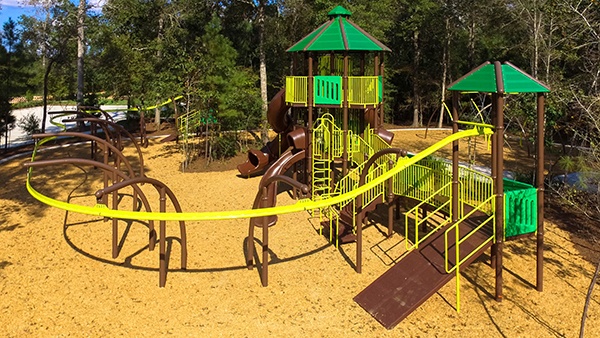 Percussion Play Instruments - Outdoor musical instruments provide many benefits and are becoming an increasingly popular addition to playgrounds. We recently partnered with Percussion Play and are thrilled to bring our clients even more musical options and ways to incorporate inclusive play into their playground.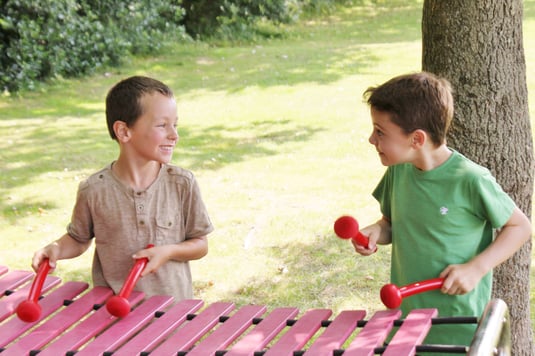 Upcoming Events
As we look toward 2017 we have many exciting things in store. Next year marks May Recreation's 25th anniversary! We're proud of the milestone, and we look forward to celebrating the accomplishment by revisiting a few of our first projects and talking with early clients. Our products have changed dramatically since 1992, but what hasn't changed is our devotion to providing products from quality manufacturers that share our commitment to excellence and unparalleled customer service to all our clients.
In January we look forward to attending the Miracle National Sales Meeting in Lakeway, Texas. We can't wait to learn about the latest products and introduce them to our clients.

Our goal moving forward is to continue to educate ourselves as experts in our industry and assist our clients to design and build projects that are inclusive for everyone! If there is anything we can do for you in the new year please let us know.
We wish all our past, current and future customers a wonderful holiday season and very happy New Year!
Sincerely,
Randy May