When designing a playground project it's important to consider not only the play structure itself, but also other items and accessories that make up the total park design. Additions such as shade, seating and litter disposals add to the overall experience and comfort of those using your play area.
By planning with the Total Park in mind you can increase the enjoyment of children of all ages, along with parents, educators, community residents or other guests.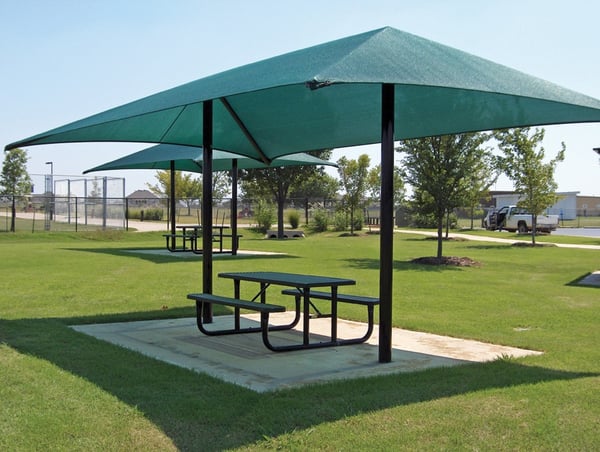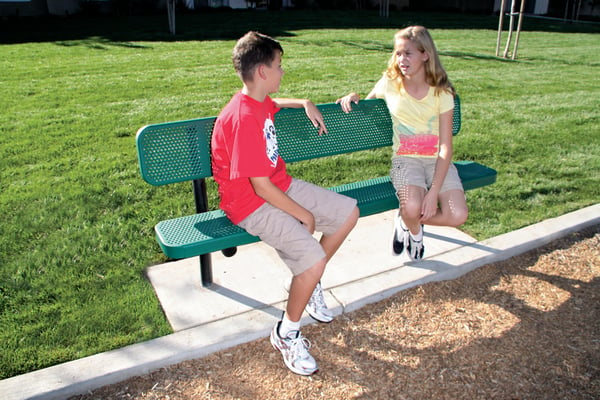 Total Park Design Considerations
Another design consideration to be made involves providing a design that encourages exercise and movement for all the children using the playground.
Play "loops" can be can be created by incorporating various freestanding play activities that are either functionally connected to the primary play structure by steps and/or balance activities or are placed within the play area as a stand alone item.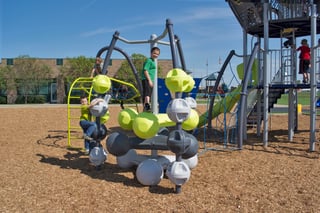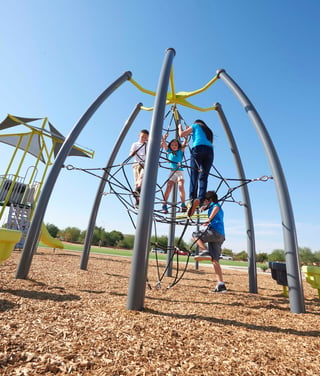 May Recreation offers a free Playground Planning Guide to help start your design process. In addition, please feel free to contact us for an onsite design consultation by one of our professional Team Members.