The current Coronavirus pandemic has people worrying about their health. Unfortunately though, the pandemic is taking its toll on people in a number of ways, including those who may not have even caught the virus. One of the unseen risks associated with the COVID-19 pandemic is children's mental health. The mental health of children may be declining.
As a parent, this can be concerning, and you may be wondering why this is happening, what types of mental health issues children may be facing, and what you ca do to help your child's mental health. Here are some of the questions you may have, along with the answers.
Why is Children's Mental Health Suffering Because of the Pandemic?
Children's mental health may be suffering for a number of different reasons during this pandemic. First and foremost, the life that they have known has changed. Their parents may be suddenly working from home or may find themselves out of a job. Children may no longer be going to school, and may be distance learning instead. Children may no longer be able to go to their friend's house, visit their family, attend church, or participate in sports or activities.
Children can also pick-up on the anxieties and stress their parents may have, ranging from worrying about the virus to facing money concerns.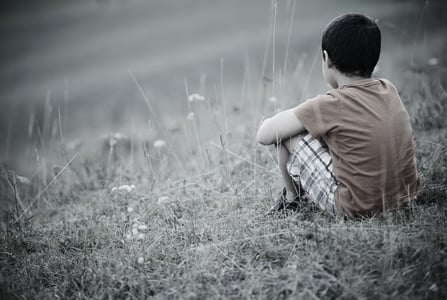 What Types of Mental Health Issues Are Children Facing?
The pandemic is challenging for everyone, and the mental health struggles that adults may be facing may also be plaguing children. Your children may feel anxious. Your children may feel scared. They may also feel worried or stressed out. Children may also be away from their friends or adults they trusted and confided in, which can make them feel isolated, alone or feel like they have no one to talk to.
Lastly, just like adults, children can fall into bouts of depression, and this is happening at this time due to all of the uncertainty and changes that are taking place in children's lives.
How Can You Combat Mental Health Issues in Children?
As a parent, there are a number of things you can do to help combat mental health issues in children. First, pay attention to your child and how they are feeling. Let them know that you are there to talk to and let them know they are not alone with what they are feeling. Next, try to keep life as normal as possible. While a child may not be able to go to gymnastic practice or play basketball, you may be able to find playgrounds nearby that are safe to play at.
Also, try to make time to go on a walk or do something outdoors with your child. Getting out of the house and exercising are both important. Finally, do not hesitate to reach out to your child's pediatrician or school counselor if you are concerned about your child's mental health. Getting professional help can be invaluable.
The current pandemic has changed the way children interact and what activities they can participate in. Here at May Recreation, we know how important it is for children to get out of the home and be able to play. This is why we create playground equipment that can help.
Whether you are looking to sanitize an existing playground or looking to design a new play area that has social distancing in mind, we can help. Reach out to us today and let us work with you to create play spaces for children that are safe, even during a worldwide pandemic.