It's not often there is a NEW product that is developed that completely changes the landscape of play in the playground industry...however, this is one of those times!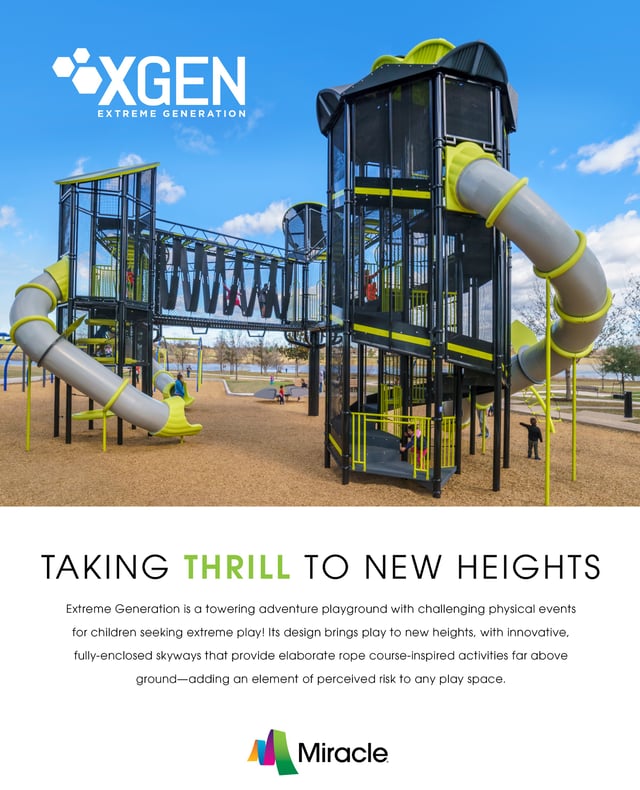 Miracle Recreation has developed X-Gen to offer challenging and innovative play activities to children in an enclosed, protected environment while still having the perception of risk associated with ropes courses.
As an added feature, Miracle researched design trends, in and out of the playground industry, and developed a cutting edge look and feel that is unparalleled in play!
The X-Gen product is also designed to work seamlessly with existing Miracle Recreation products to offer clients flexibility to create play environments that have a traditional look combined with a progressive, cutting edge feel.
To discuss your upcoming project and ways to incorporate this or any other product we offer, please contact us for a FREE consultation.
"THE FUTURE STARTS TODAY"