We learned today that there is currently snow on the ground in 49 of the 50 U.S. states. Wow (if you're in Florida, you win)!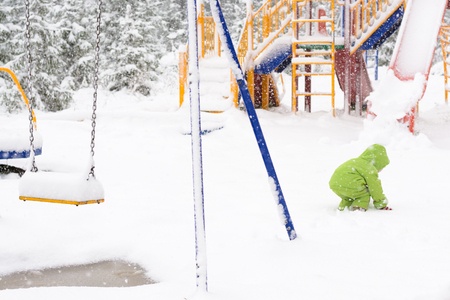 Some of us love it, while others are hibernating inside. But no matter which category you fall into, the cold can't last forever. In fact, down here the saying goes something like, "If you don't like the weather in Texas, wait a day." Even if we're freezing now, before long we'll all want to be outside playing – especially the kids!
Plan Ahead For Spring Play
Once spring hits, many people start thinking about building a new playground or making improvements to an existing one. That's natural, but in reality the best time to start thinking about your playground is now.
Winter is the perfect time to prepare for spring play, for a couple main reasons:
Spring Equipment Sale – Miracle Recreation is currently running a major sale, with tons of structures and equipment discounted up to 40% off. They also offer free freight on orders over $5,000 so there are substantial savings opportunities available by ordering soon.
Installation - By planning early you can finalize, purchase and have your playground installed in time for spring play. Kids and families will be able to enjoy the gorgeous spring weather by spending time together at their new park.
If you're interested in a new playground, you can view more information on the Miracle Spring Sale here. In addition, May Recreation offers complimentary consultations and would love to talk to you about design options and help determine the best fit for your needs and budget.
Stay warm! We look forward to talking with you.