When budgeting for a new playground there are many factors to consider. There's the obvious cost of equipment, but many people overlook other critical factors such as the cost of installation, ground surfacing or other amenities such as benches, picnic tables, drinking fountains and trash receptacles.
In order to be most efficient and stay within your budget, carefully consider all aspects of a playground before making your final purchase decisions. Below are some key considerations you should consider and review when determining the best use of your budget.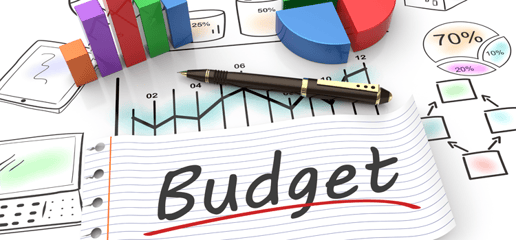 Key Considerations When Budgeting for a Playground:
Playground Size – How big of an area do you have to work with? How much equipment is ideal for your space? For example, would one large structures fit best, or would several smaller pieces work better?
Number of Kids Expected to Use It – Knowing how many kids will use your playground on average will help you determine what type of equipment is best – therefore helping you plan and budget properly. A playground catering to 20 kids at a time will look much different than one built for 100 kids at a time.
Age of Children – As above, the targeted age range of your playground is a big factor in determining which type of equipment (or mix of equipment) is ideal.
Inclusive Play – You want to make sure the equipment not only meets ADA requirements, but that it encourages inclusive play for all. This should be top of mind at all stages of planning.
Location – When considering overall budget, keep in mind the location and if there are any specific considerations that could add to the costs. For example – it the ground is uneven there may be an additional expenses to have it leveled. Also, review drainage and utilities to be sure there are no surprises.
Surfacing - The surface of your playground is critical, and should be a key part of your overall budgeting decisions. There are many types of surfacing at different price points. It's important to talk with a professional to discuss what is best for your location, age range, equipment, aesthetic goals and long-term maintenance.
Landscaping – Don't forget to allow for grass, flowers or trees if you plan to incorporate landscaping as part of your new playground. These are sometimes an afterthought in the budget, but a little landscaping planning can truly make a playground feel complete.
Shade/Shelter – Shade elements can add to the enjoyment of a playground (not to mention protect from harmful UV rays), so incorporating it into your final design budget is important.
Installation – The cost of the equipment typically does not include installation, so don't forget to allow for that in your budget. Discuss options with your vendor.
Amenities – There are many smaller thoughtful details that help make a good park great. Amenities such as water fountains, benches, picnic tables, trash receptacles, dog water bowls and others add to the enjoyment for users.
To discuss your specific playground and budget, contact us for a complimentary playground consultation today.