One of the many things that students and parents missed last spring was the cancellation of memory-making events such as Field Day due to the COVID-19 pandemic.
When the Boston Public Schools started surveying families about having a remote learning option for the 2021-22 school year, one of the responses from a fifth grader was: "I would miss my friends, I would miss Field Day. I would miss the stuff that you can't do at home."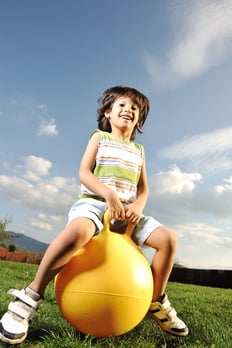 Field Day is typically held at the end of the school year and includes an entire day outdoors filled with activities, athletic events, food, fun and games.
Field Day Returns This Spring
The good news for many students is that Field Day is returning at many schools.
In Beatrice, Nebraska, third through fifth grade students from four local schools gathered for a day of softball throws, soccer ball kicks and relay races.
Paddock Lane Principal Betty Replogle told The Beatrice Daily Sun that "schools weren't able to have this event last year due to the COVID-19 pandemic, so students and spectators seemed especially cheerful to have it this year."
In Hutchinson, Kansas, Field Day not only had an obstacle course and running events, but featured local high school students bringing animals, tractors, and plants to teach Haven Grade School students about farm life.
P.E. teacher Sara Roepka told The Hutchinson News: "We would like to make this a fun day for our kids and letting them know what a great job they have done with all the changes and struggles we have gone through this year."
5 Steps to Planning the Perfect Field Day
With many students missing out on Field Day in 2020, you will want to plan the perfect field day for 2021.
Keep these five steps in mind when planning your school's Field Day:
1. Choose Your Location, Date and Plan
You will need to clear a date in advance so teachers can adjust schedules, volunteers and vendors can be lined up, and plenty of publicity can be distributed.
Many schools plan their Field Day as close as possible to the end of the school year, but you also might take into consideration hot weather in certain climates.
The space should be big and wide open, especially in the COVID-19 era. Take advantage of infrastructure such as tracks for running events, or soccer fields, basketball courts, and playgrounds for other activities.

You can choose from a variety of formats including:
Station Activities: Classes and students rotate through fixed stations that host activities.

Festival: Set up a festival area that students can roam with food, music and activities.

Track and Field: Some Field Days are centered around athletic events with students and classes competing against each other.
Feel free to mix and match all three of the formats.
2. Select Your Games, Events and Activities
Games and events can break these down into the following categories:
Team events: Classic events such as Tug of War or an egg-and-spoon relay race (use a hard-boiled egg!) are great team events. Relays can be created from almost anything from a sponge-and-bucket relay to a balloon pop race.

Partner events: Have students partner for a water balloon toss, egg toss or three-legged race.

Individual events: Softball throw or long jump make fun individual events. Footballs can be thrown, or soccer balls kicked at targets worth various points.

Obstacle courses: Lay out an obstacle course that can be a team or individual event.
Field Day can be about more than athletic events so incorporate other elements from a snow-cone trucks to food vendors to inflatables to DJs playing music.
Invite community members, such as fire and rescue, to attend and display gear.
3. Set Expectations
For the event to run smoothly and everybody have a good time, you must set expectations.
For teachers, this will be a fun day but not a "day off" as they will need to supervise and ensure the safety of the students. Teachers should have access to first aid kits, sunscreen, and water to help with injuries, sunburns, and dehydration.
Students should know the rules, what to bring, and how to dress on the day. Will they need:
Hats

Snacks

Water or water bottles

Money for food vendors

Sunscreen
Volunteers need to know and understand their roles in advance. In addition to parents and grandparents, consider asking local high school students to come help in exchange for volunteer hours.
Volunteers should be assigned to specific stations or assignments to free up teachers to supervise.
4. Details, Details, Details
There are some many details to running a Field Day work so plan ahead and keep organized. Things to keep in mind:
Double volunteers and vendors prior to the day.
Have signage and maps made and ready to put up.
Arrive early for set-up.
Assign volunteers to set-up, break-down, and clean-up duties.
Have a volunteer sign-in station with contact information and name tags ready to wear.
Make sure any prizes, certificates, etc. are ordered ahead of time and picked up and ready to go on Field Day.
If you are working with a DJ or other vendors that need electrical hook-ups, plan these in advance with school staff.
Plan multiple hydration stations and make use of shaded areas or bring in tents to provide shade.
5. Plan B (You Hope You Do Not Need This!)
Nobody wants to jinx their event thinking about inclement weather but always have a Plan B.
You can choose to have a "rain date" but you should also have an alternate indoor event planned that utilizes large areas of space inside the school.
Contact May Recreation to make sure your playground is ready to go for the perfect Field Day in the Houston area.
References
https://www.boston25news.com/news/health/bps-exploring-full-time-virtual-school-option-2021-22/CPFVNSQPJBFVLF6DCE5HUYMWLM/
https://beatricedailysun.com/news/local/education/local-elementary-students-participate-in-track-and-field-day-events/article_d313d418-899b-56e8-90b5-cc06a141db81.html
https://www.hutchnews.com/story/news/2021/05/09/haven-students-teach-health-agriculture-younger-peers-field-day-event/4960855001/