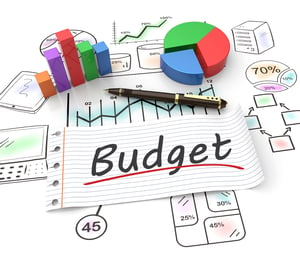 Budget is usually the main concern when it comes to purchasing (or upgrading) a playground. If you're spending the time, money and effort to install or update a playground, you want to make sure you buy quality equipment and get the job done right.
When you need a new playground, but your budget doesn't allow for it, don't give up! Here are several options to help you get the playground funding you need:
Grants – there are TONS of grants out there that can help fund a playground project, you just have to know where to look and how to apply. The level of competition to get one is high, so it's super important that you do your research and have a grant writer, or someone with grant-writing experience, apply for the grant for you. Grant writers have experience with business writing, specifically in the form of proposals and grants, and can do the required research, draft and submit the application on your behalf in order to give you the best chance of receiving the grant.
If you don't have access to a grant writer, and it's not in the budget to pay one, make sure you use the strongest writer you have at your disposal and follow the instructions on the application precisely.
Grants are available on a national, government, regional or corporate level. You can't just apply for any grant. Eligibility requirements vary widely depending on the grant, so you'll have to dig in and do some research to figure out which ones you qualify for. This Playground Grant Resource Guide on Miracle Recreation's website is an excellent place to start when researching grants.
Other ways to get funding:
Commercial Sponsorship/Donations – you can almost always find companies, or sometimes individuals, that are willing to donate or sponsor your project. Make a list of all the potential companies/individuals that might be willing to help you out; they may know you through community ties, business/personal connections, alumni organizations or some other way. If you're unsure of how to go about asking, here are some fundraising letter templates to help you get started. Make sure you are clear in what you're asking for, how critical donations are to your project and what exactly the role of the sponsor will be.
Crowdfunding – if you don't know, crowdfunding is "the practice of funding a project or venture by raising many small amounts of money from a large number of people, typically via the internet." There are thousands of sites available to use for crowdfunding, but some popular ones are GoFundMe and Kiva, and one specifically for parks and recreation is Fund Your Park.
Fundraisers – host some good old-fashioned fundraisers throughout the year. It's a fun way to raise money where the donors get something in return for their gifts. Specifically for schools, the PTA can help plan and host fundraisers throughout the year to raise money for your project.
May Recreation is a proud partner of the National Joint Powers Alliance (NJPA). To discuss your specific playground, budget and possible financing options please contact us for a complimentary playground consultation today.