Destination playgrounds have the unique ability to bring a community together. They can incorporate a theme, honor local history or include unexpected elements while providing a place to gather. They create a sense of community pride.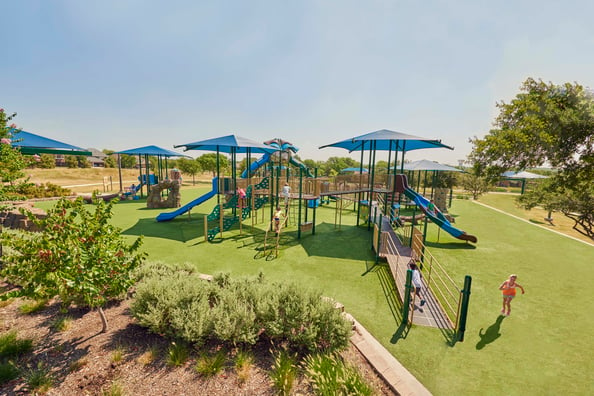 A well-designed destination playground creates an experience in itself. It provides kids and families the opportunity to use their imaginations, explore, exercise and spend time outdoors.
Benefits of a Destination Playground
Unique – With a destination playground, you don't end up with the standard, predictable playground that resembles everyone else's. You can create something that is customized and truly unique. Treehouses, teepees, castles, rope structures, customized color schemes – whatever your vision, you'll set yourself apart.
Community Pride - You can work with a theme, incorporate local history or other elements that represent your community. You can gather input and feedback from residents to create a space that reflects and honors your town or neighborhood.
Brings People Together – When a playground is designed for the community in mind, it truly becomes a destination in itself. It can be a gathering place for community events, birthday parties, picnics or other celebrations. Relationships grow and memories are made.
Work with a Variety of Budgets – Destination Playgrounds can be created with a variety of budgets. Whether it's a few unique pieces or elaborate structures, you can make a statement no matter your budget.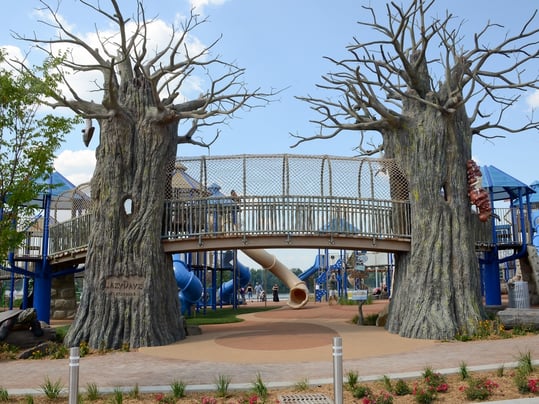 How Do I Get Started?
If you 're considering creating a destination playground in your community, begin by gathering ideas or input from residents, city leaders, or key members. Don't be afraid to use your imagination! Be creative. The space will reflect the community, so you want to incorporate important elements that will reflect and honor it.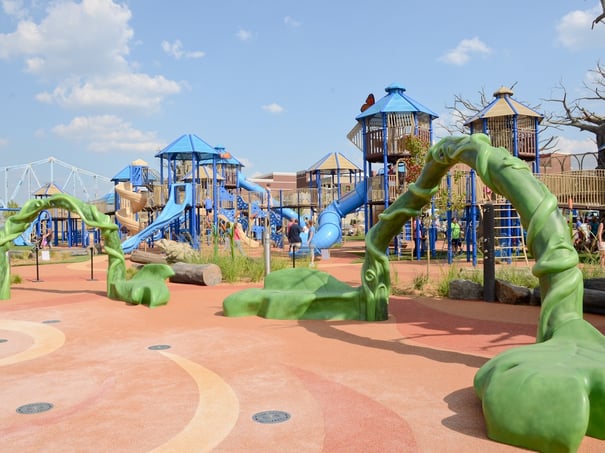 Once you have some basic ideas, it's important to work with a reputable playground design team. An experienced company has experience working with all types of spaces, materials and budgets to incorporate standard play equipment with customized elements to create something that is truly unique.
If you're interested in talking with a design expert about a destination playground in your community, May Recreation offers free design consultations. We'd love to hear your ideas and discuss how we can help bring your vision to life.