City parks bring countless benefits to a community. They are often the hub of a city's activity, hosting community events and providing a gathering place for residents to visit with friends, family and neighbors. People of all ages come together to spend time outdoors and enjoy nature. Parks not only promote physical activity, but also enrich lives by bringing local events, arts and community programs together.
About Bergfeld Park
One such community park project that May Recreation had the pleasure of working with is Bergfeld Park, a historic park located in the Azalea District of Tyler, TX. Established in 1913, Bergfeld is a Lone Star Legacy Park, which means that it "holds special prominence in the local community and the state of Texas." It has "endured the test of time and have become iconic to those who have visited, played and rested on their grounds." A designation as a Lone Star Legacy is one of the highest honors that can be bestowed on a park in Texas.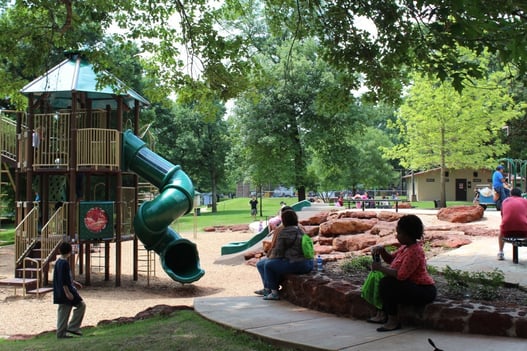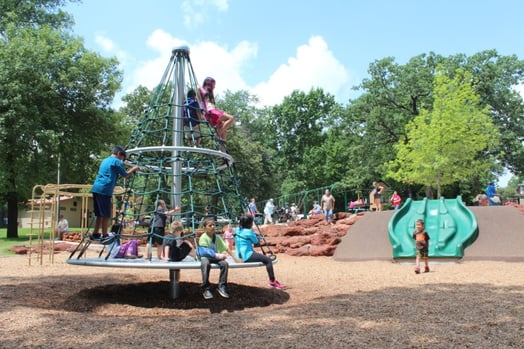 We were honored when the City of Tyler contacted us about this project. They wanted to uphold the legacy of Bergfeld while updating it to ensure that it continues to serve and create memories for generations to come. We partnered with David Cordell of Land Visions, and together developed a vision to bring new life to the park.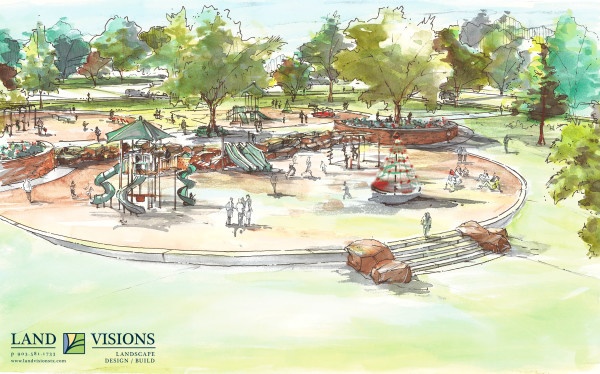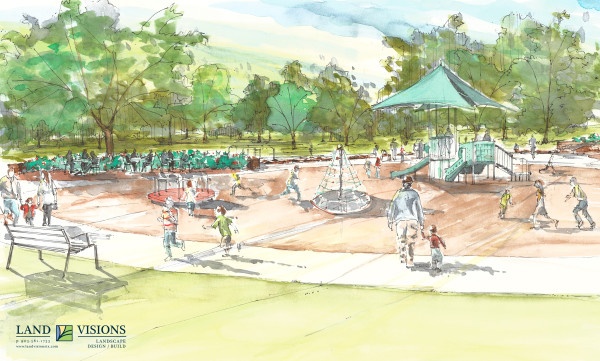 Every detail, from the playground elements to the landscaping, was designed with community in mind. A grand opening was held in the spring of 2015, where hundreds of residents came out to celebrate and enjoy one of Tyler's greatest gems. It was an amazing day, and seeing the smiles on the kids' faces provided reassurance that this park will indeed stand the test of time.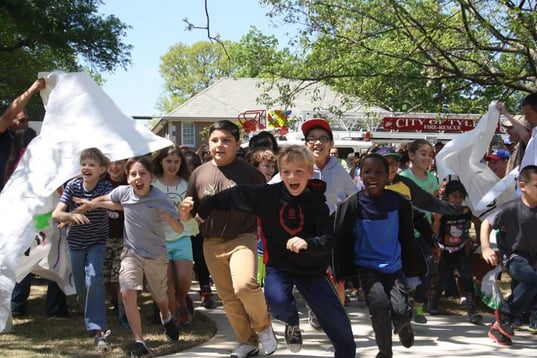 Community pride is evident in Bergfeld Park. Residents enjoy the 8.4 acres and respect and care for it as if it is their own.
Because, of course, it is.
Next up for Bergfeld Park is an updated amphitheater this fall. We can't wait to catch a performance when the renovations are complete!
For information on updating or creating a park in your community, contact us today.