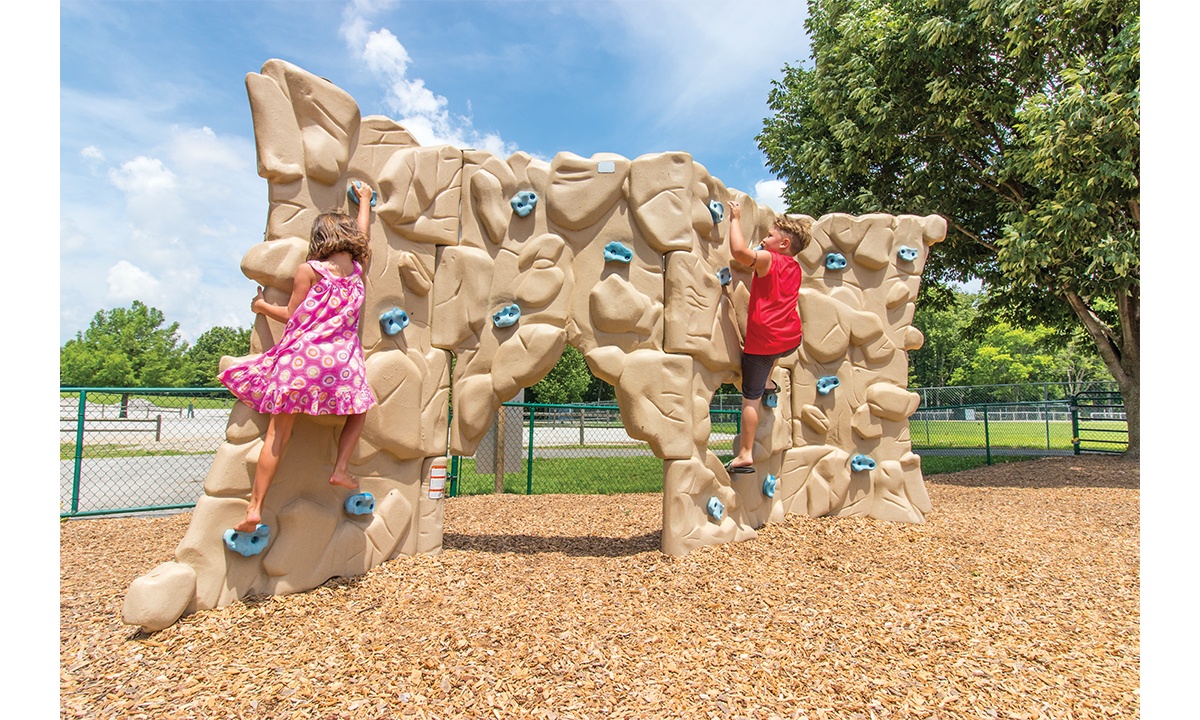 Boulder Ridge Rock Wall - 4 section
Model #: 819-4W
SALE PRICE: $3,599
Add a towering and exciting climbing event to any playground. This large climbing structure provides a smooth grip for a safe climbing experience and is designed for children of all abilities, allowing everyone to join in on the adventure!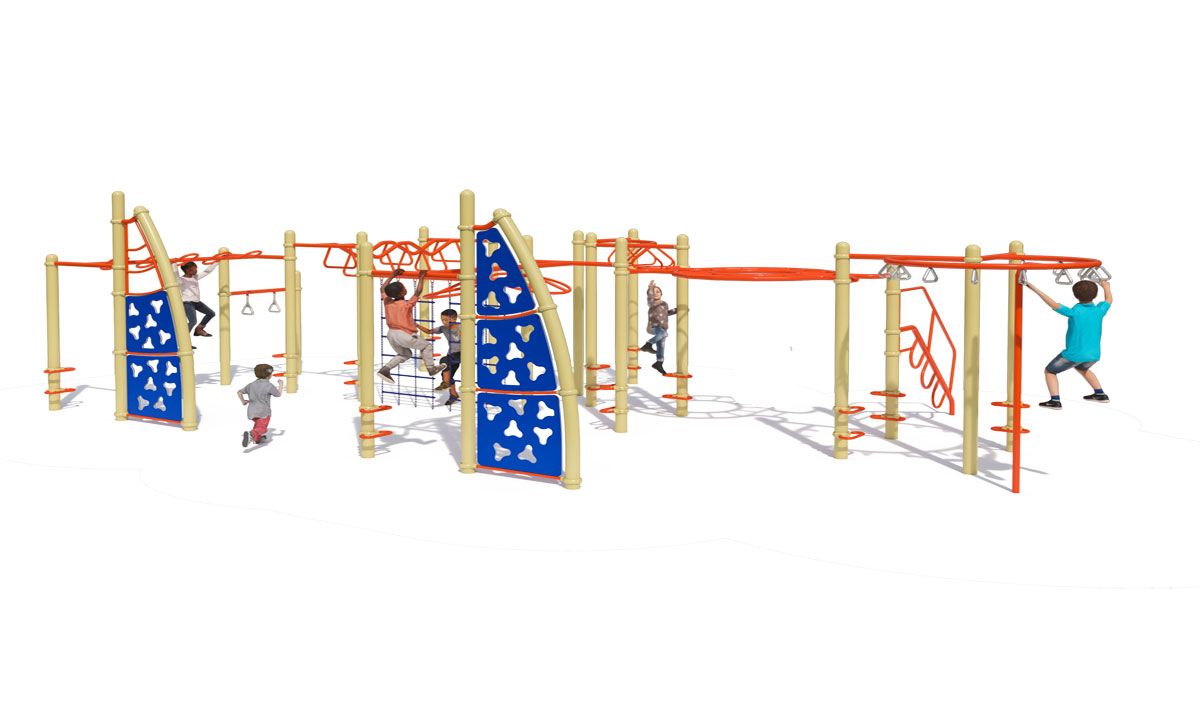 Kids' Choice Fitness
Model#: 714-S588J
SALE PRICE $16,399 + Free Shipping!*
The Fitness Clusters help kids develop flexibility and cardiovascular health while building coordination, balance and endurance. These play structures are modern playground designs for ages 5 to 12. Our Fitness Clusters playgrounds make fitness fun, keeping kids fit and healthy.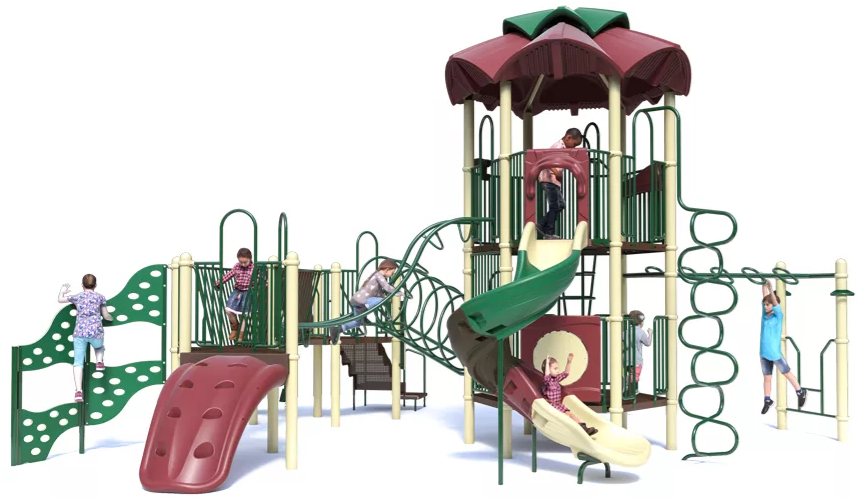 Mega Tower
Model#: 714-S591J
SALE PRICE $35,899 + Free Shipping!*
Our Mega Tower playground equipment creates an exhilarating play experience. With some of the highest enclosed slides in the industry, the Mega Tower structure reaches up to 25 feet tall and comes in double and triple-deck systems.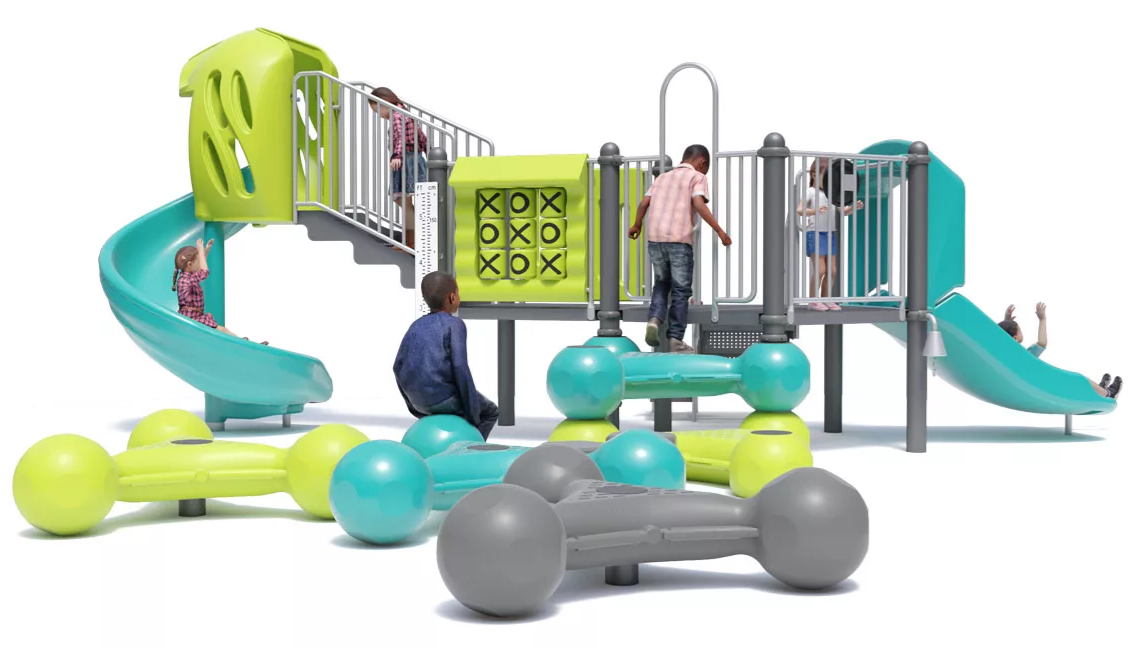 Kids' Choice
Model#: 714-S581J
SALE PRICE: $17,699 + Free Shipping!*
Our Kids' Choice play structures are designed with excitement in mind. Endlessly innovative, totally versatile, and challenging for any child, our Kids' Choice structures are compatible with our other product lines and can be customized to fit any space and age group.